Bali is worldwide known for its many paradise like beaches. There is more to it though, including celebrations and festivals that commemorating the cultural richness of the Island.  Here are a few for your inspiration: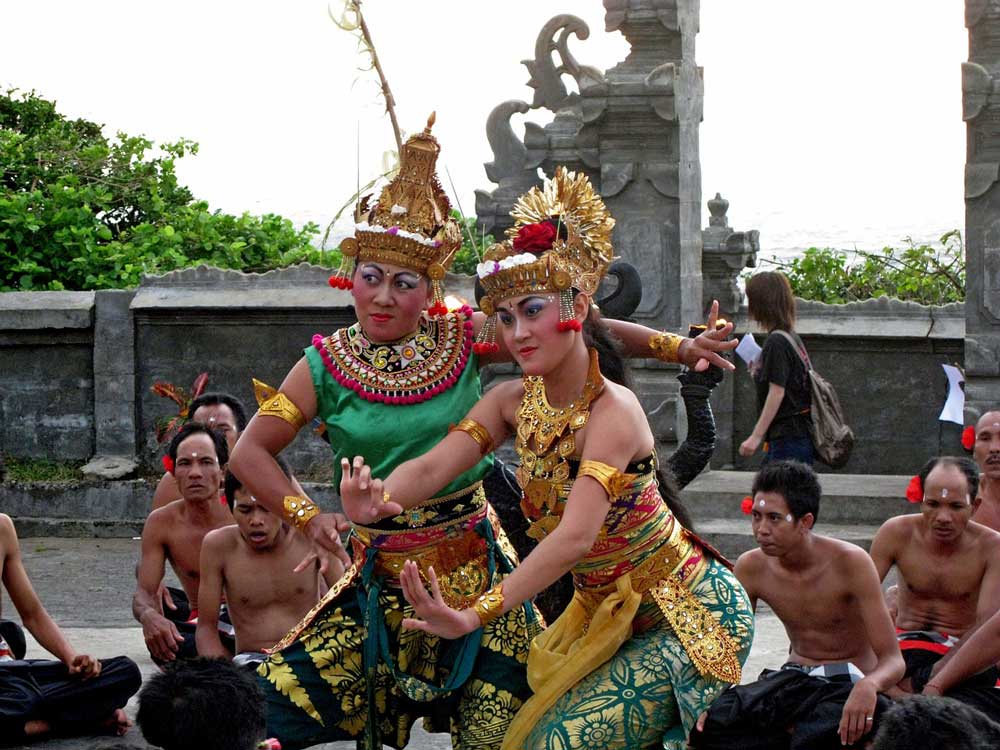 Day of Silence – in Balinese called "Nyepi" is the day, people are expected to cease from their usual activities and stay indoors. Everything, including the airport, shuts down. This day celebrates the Balinese New Year and takes place one day after "Pengerupukanit" where people build devil-like sculptures with paper effigies and do street processions.
Bali Spirit Festival – This is a big festival in Bali and lasts several days. People come from all over the world to celebrate health, dance, yoga and music. Most people love the excitement, passion and energy felt during this festival and come away from it feeling inspired.
Ubud Food Festival – This festival is usually held in June between the 5th and 7th of the month.  It is a culinary experience not to be missed. It runs for three days and you can be sure that your taste buds will be on an adventure of their own as you taste the food cooked by international and local chefs.
Bali Kites Festival – This festival is slated for July when the winds are picking up. It is held in Northern Sanur and brings together kite enthusiasts from all over the world. Here they gather and fly their specially designed and built kites. They are in a variety of colors, shapes and sizes.  You will find great music and some of the kites even have their own sound instruments made out of vibrating bows that create a hum. It is a great festival for the whole family.
Ubud Village Jazz Festival – This festival based in Ubud at the Arma Museum attracts global and local jazz artists. It is held in August and if you are a jazz enthusiast, you should definitely consider attending.
Writers and Readers Festival – This festival is also hosted in Ubud and runs from the end of October to the beginning of November. This is one of the best known cultural and literary festivals in Southeast Asia. Here, you will find thinkers, writers, performers and artists from Indonesia and the world. It celebrates education, knowledge, wisdom, arts and sciences. Each year comes with a specific theme.
While staying at the Colony, don't hesitate to ask our staff about current events. We are happy to assist you to find the best events and arrange your trips. For more insights in other activities and cultural happenings have a look at our other blogs!