Bali is a paradise for a sundowner and even better, for a sunset. With The Colony Hotel being located in the very heart of Seminyak, we've hunted down some of our favorite sunset spots that's best enjoyed with a snazzy cocktail in hand or a good ol' Bintang while witnessing the island's kaleidoscopic sunsets.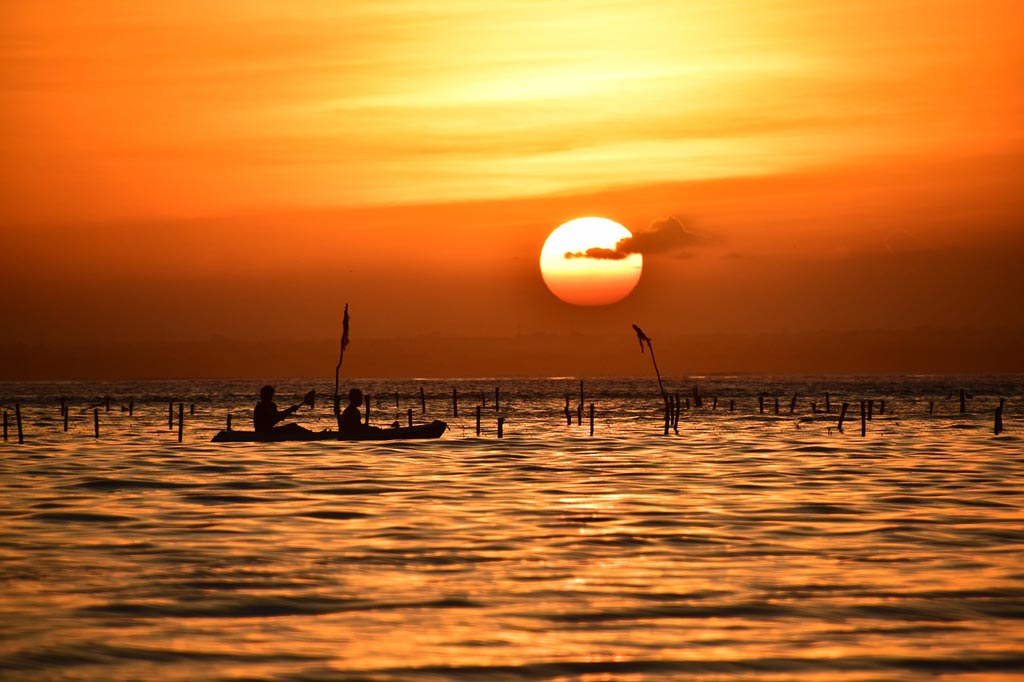 Watch the sun go down in this tropical, playful venue recognized for its one of a kind architecture. The proudly local run beach club glows with laidback vibes offering guests multiple types of seating arrangements facing Seminyak's stunning beach. Sip their endless choices of exotic cocktails by the pool, by the beach, or by their beautiful garden – it's a combo nobody can resist.
900m from The Colony Hotel, 4 min ride with taxi.
La Plancha
Get closer to the beach and visit the vibrant La Plancha to get down and sandy during the sunset. You can't miss this beachside beauty painted with colorful bean bags and parasols that teases your senses with strong holiday vibes. With a tasty selection of delicious grills and Spanish cuisine, La Plancha will enhance your beachside getaway, open for breakfast, lunch, and dinner. Take a morning stroll followed by an amazing breakfast to start to the day, a day out in Seminyak beach's waves, or a fun gathering accompanied by gigs and live DJ's.
2.1km from The Colony Hotel, 10 min ride with taxi.
Spring spa
If you're all worn out from a day of shopping in Seminyak's fashionable streets, head over to the famed Spring spa for a sunset treat. Offering the "Sunset package" in Spring Spa, Seminyak village, witness the golden hour while sipping bubbly and enjoying a spectacular spa treatment. The spa enhances your senses with the light sea breezes, soothing music from the in-house DJ, and a private venue that overlooks the Indian ocean. The spa session includes a divine foot massage, a neck and shoulder massage to release stress, and of course a choice of Bintang or Pimms.
500m from The Colony Hotel, 6 min walking distance.

Just like all the legendary W hotels around the world, Woo bar is the definition of luxury and glam in the heart of Seminyak. Get ready for a first class dining experience, entertainment, exquisite surroundings, and best of all, a world class sunset. Consider a seafood feast at their beachfront restaurant, then move on to their vibrant daybeds for some fun in the sun and jazzy tunes. For an extra tropical feel, check out Woo bar's chic two storey champagne cellar and the temple next to the bar.
4km from The Colony Hotel, 17 min ride with taxi.
To complete the ultimate Seminyak experience, check out our accommodation options. With The Colony Hotel Bali, being located next to all the buzz, you wouldn't be burdened by the long distances to your desired destinations in Seminyak. Click here to view our boutique rooms.