Everyone gets it, especially if this is your first time visiting the largest archipelago in the world. On this week's blog post, The Colony Hotel Bali is going to clear up any misconceptions about the tiny paradise of Bali, Indonesia to help you avoid a culture shock.
Indonesia is the largest Muslim-majority country in the entire world. However, Bali is Hindu-majority. The culture is a fusion of Balinese Hindu– Buddhist as well as Balinese customs. Their daily life revolves around religious etiquette and traditions which make Bali an enchanting destination, and unique from the other islands in Indonesia.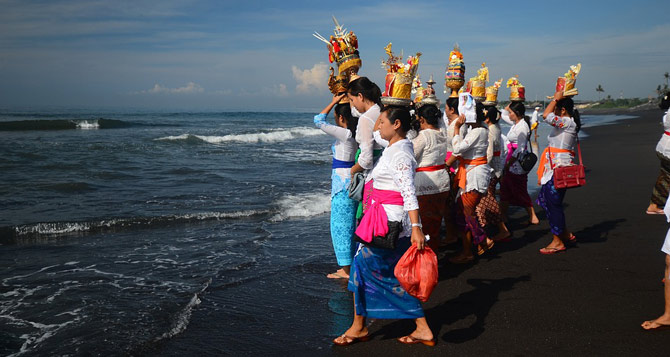 The people of the island are polite and friendly, and by respecting their moral sense, your trip to the island of the Gods will be an experience you won't forget and will give you the opportunity to become part of a bigger community. Regardless of The Colony Hotel Bali in the most cosmopolitan district of Bali, Seminyak, there are still cultural adherences to follow. Here are 5 important cultural etiquettes to understand during your stay in Bali:
Be conservative: The locals here have more conservative customs compared to most Westerners. For example, when it comes to clothing, the Balinese generally wear shirts that cover their shoulders and upper arms and are expected to wear sarongs when entering a sacred area. Lucky for unaware tourists, the locals have got you covered on this one: providing rental sarongs for a small fee at the many mesmerizing temples in Bali.
Finger foods take on a new meaning: So you've found yourself eating at a local waroeng and everyone is artfully eating with their hands! What do you do? Dig in! Eating with your hands in most parts of Bali is the norm. Don't be intimidated, you may actually find it quite fun.
Getting personal with strangers: The Balinese are friendly folks – but this isn't them being too friendly, they just want to get to know you! Common questions include "Where are you going?", "Are you married?", "How old are you?". In thirty minutes time, you would have already summarized your entire life that even your closest of friends may take years to discover.

The 4 Balinese names: It's your second day in Bali and you're already acquaintances with 4 Wayan's, 2 Made's, 3 Nyoman's, and 5 Ketut's who are both men and women. Isn't that amazing? This is because of a Balinese naming system on which every Balinese receives based on their birth order. The first being Wayan, second Made, third Nyoman, and the fourth Ketut
The island of the Gods (spirits, and black magic): Everywhere you walk in Bali, you'll find Balinese offerings known as Canang. From shopping malls to restaurants, to sidewalks, and even restrooms, these offerings will be dotting the perimeter. Canang is composed of Frangipani, incense, an offering, and a touch of Balinese belief. They are daily devotional gifts to the Gods, a repeated act of faith. On a darker note, they use these offerings to appease demons lurking about.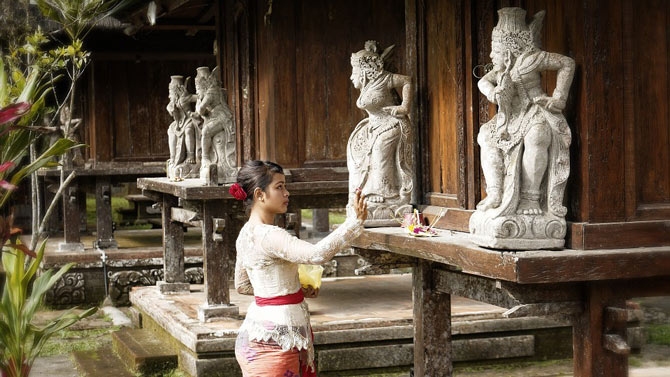 Now that we've given you a head start, it's time to head down to Bali. The Colony Hotel Bali is an adult only boutique hotel that is strategically located in the heart of Seminyak. Your holiday with us will feel complete with the district's shopping arcade just a minutes away with Bali's cultural atmosphere. Book your stay with us today to experience the island's maximum potential.