Get ready for a flavorful day out savouring Bali's exciting cultural and modern tastes. On this week's blog with The Colony Hotel Bali, Seminyak, be prepared to read up on some of Seminyak's most delicious eat street!
Many believe that Bali is turning into a proper culinary destination for people all around the world and the local 'foodies'. Other than the rhythmic buzzing of restaurant constructions, the doors of these growing food and beverage industries are generating their own kind of buzz.
Bali was awarded earlier this year by the trusted online interactive review website, Tripadvisor, as its number one global destination. While we can say it's because of the island's superb beaches, extravagant rice paddy fields, luxurious resorts and shopping arcades, and lush tropical greenery, the flourishing food scene is equally getting its deserved spotlight.
The sophisticated district of Bali, Seminyak, over the past years has had the growing abundance of extravagant food and beverage venues that never fails to impress. Whether you're feeling up for breakfast, lunch, dinner, or supper, Seminyak caters to all.
Breakfast
Kim Soo café & home, located right next to The Colony Hotel, stands as a lifestyle and retail space.

The unique place celebrates the island's beautiful produce through creating works of art to add a touch of Bali to your home. The island and bohemian vibes will draw you into their store inexplicably and will make your mornings inspiring as you stroll around every corner and rest at their in-house café. Find your piece of exotic treasure and start your morning off feeling refreshed at Kim Soo café & home.
Located right beside The Colony Hotel
Dine at the iconic restaurant of Sisterfields for revamped Australian breakfasts.

The restaurant believes in bringing the culture from down under to Bali serving great food and coffee to island residents and travelling foodies. Dedicated to keeping it fresh, the restaurants whip up their all-day dining dishes from quality homemade ingredients cooked from scratch to maximize your dining experience during your stay in Seminyak.
550m from The Colony Hotel, 7 min walking distance
Lunch
Serving sustainable, fresh, and organic ingredients, Clean Canteen is the new kid on the block ready to service hungry passerby's.
Located on Seminyak's eat street, the restaurant offers Indonesian and western fusion all-day dining menu's with a healthy touch. Their philosophy is "Healthy doesn't have to be sinful", using only the freshest, GMO free, pesticide free ingredients with vegetarian, vegan, and gluten-free options. If you're on a strict diet, Clean Canteen is the best place to go!
270m from The Colony Hotel, 3 min walking distance
Great coffee and great Indonesian dining experience await you at locally owned coffee and eatery, Pison coffee.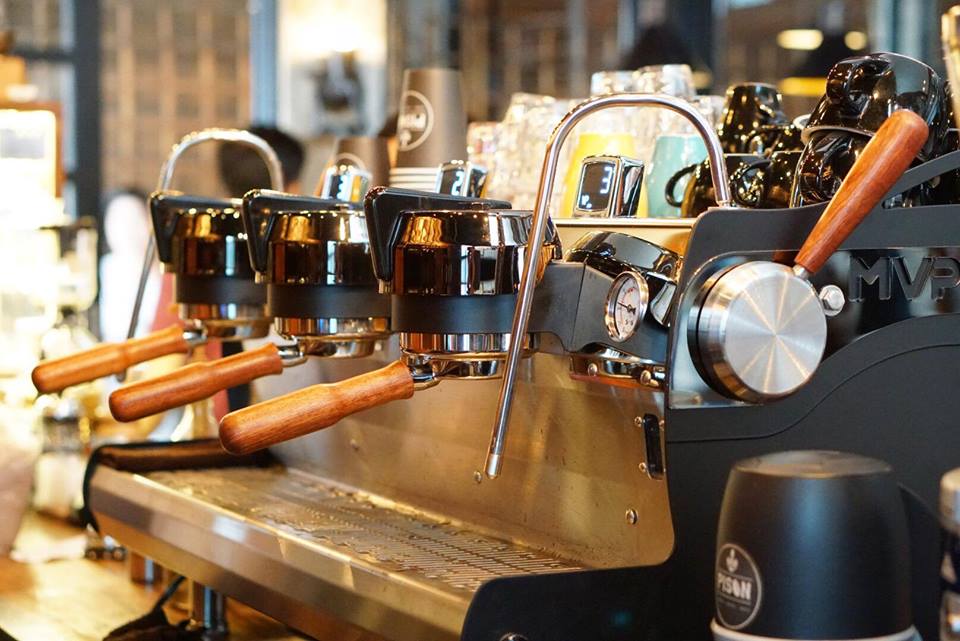 Famous for their delectable Indonesian cuisine and moist sponge cakes, the restaurant is a great venue to get your Indonesian meal fixed paired with creamy local coffee. With an extensive menu of western and Indonesian cuisine, Pison specializes on the local dishes generously spiced with locally sourced ingredients.
1,7km from The Colony Hotel, 6 min ride with taxi
Dinner
Serving dinner from 5pm till 10pm, Da Maria increases the bar with its authentic Italian dishes and classic restaurant vibes on the district's hottest street.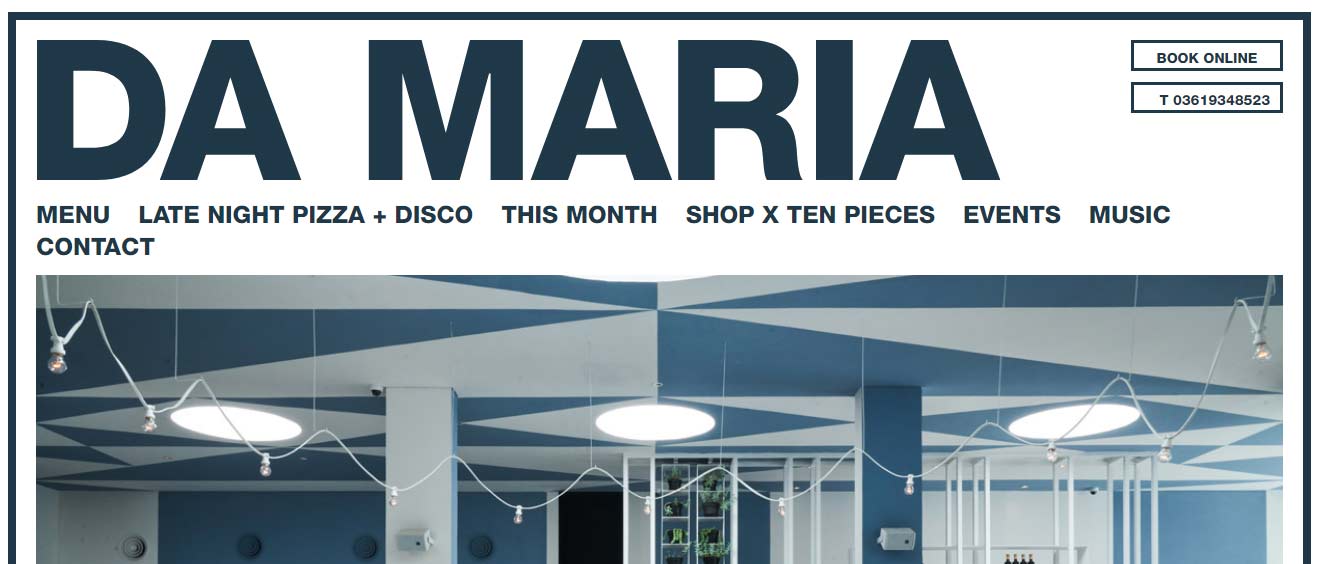 Opened by well-known restaurateur Maurice Terzini, Da Maria is a funky and groovy space offering fantastic to-die-for pizzas and pastas. Without losing its traditional roots, the menu is a fusion of delicious alcoholic beverages that compliments their food. And to make it all the more exciting, the diner transforms into a nightclub as soon as the clock strikes 10:00.
2km from The Colony Hotel, 8 min ride with a taxi
What's a better way to end the day at the cosmopolitan district of Bali sipping a sexy cocktail? Nothing. Have a taste of Seminyak's finest cocktails at the buzzing Bikini restaurant.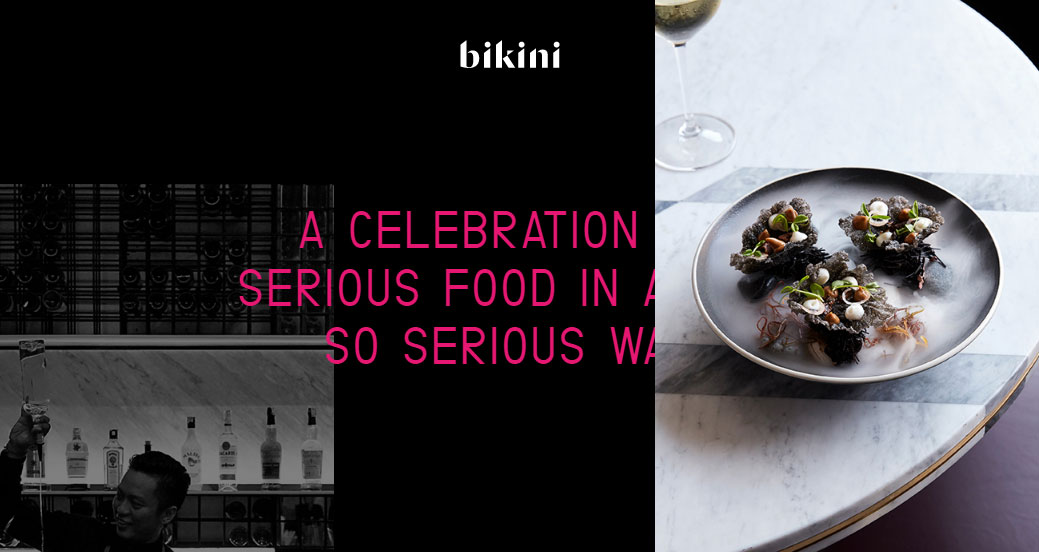 With the concept in mind of taking food seriously in a not so serious manner, Bikini offers hungry guests with a playful menu that embodies a collision of flavor and technique. The menu is designed to share and bring people together to experience a rollercoaster of flavors that takes you from delicate bites, to rocket mouthfuls, then decadent desserts. Bikini is truly a dining venue to keep an eye out for.
550m from The Colony Hotel, 7 min walking distance
If you wish to be in the centre of everything happening, in Seminyak, Bali. The Colony Hotel is here to make your stay more convenient. From all the things to do in Seminyak and the food and restaurants in Seminyak, our boutique hotel is strategically located minutes away from them. Book your stay with us today!