As you embark on your romantic journey with your spouse, it is important to choose a honeymoon destination that will help light a spark and guarantee the romance embers never dim. There are many honeymoon places you can choose but if you want an enchanting location that seduces with a rich culture and beautiful landscapes, Bali has to be your choice. Of the thousands of Indonesia's islands, Bali remains a perfect romantic getaway for discerning couples.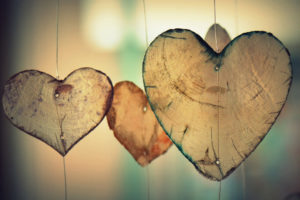 To guarantee you make the best of your visit, consider the following exotic honeymoon places Bali. You are assured your honeymoon will create indelible memories and set you on a path to a wonderful marriage. These destinations help you relax and bond after the stressful marriage plans. Here you go:
Peninsular Uluwatu
This is a romantic hotspot for weddings and honeymoons because of its breathtaking beaches and a laidback atmosphere. The excluded resorts and beaches allow lovebirds to bond. Balangan and Suluban are romantic beaches.
Romantic Mount Batur Hike

What better way to start the day with a sunrise to the towering Mount Batur standing 1700 feet above sea level. The panoramic landscape including the beautiful Crater Lake, virgin forests, hot springs will invigorate your body and mind. Other sights include the Besakih temple, which hangs precariously on a cliff and you can wrap the day with a romantic meal at Gunung Batukuru restaurant.
Romantic Sail to Crystal Bay
If you want to spice up your stay, a visit to Crystal Bay on the remote island is a must. The sail on blue waters sets the mood and you will have all the time to yourselves as you savor in the surrounding. Once3 at Crystal Bay there are different fun activities including snorkeling and BBQs.
Explore the Peaceful Canggu
Give your honeymoon a classic touch with a horse ride down to Canggu through the rice fields, river creeks, and tranquil villages. You will have a chance to catch views of amazing sights including caves and magnificent temples.
Other romantic places worth mention include Kuta, Ubud, Banjar hot springs, Menjangan coral reefs, Pasir Putih beach among others. Bali is the perfect getaway to start your nuptial journey on the right footing. Bali is a beautiful place to spend for your romantic honeymoon and we have given you excellent reasons to choose Bali as your honeymoon destination. There are a hundred more other reasons. We are, Colony Boutique Hotel is design to accommodate couples' honeymoon with a policy of no children in the hotel, and to make your honeymoon moment unforgettable.