If you are travelling to Bali, Seminyak should be at the top of your must-visit list. The beach town has something for every type of visitor including magnificent beach clubs, spas, golf course, waster sporting activities, art galleries, sightseeing tours, hiking opportunities and many more. However, it is the world-class restaurants in Seminyak that serve as a major attraction.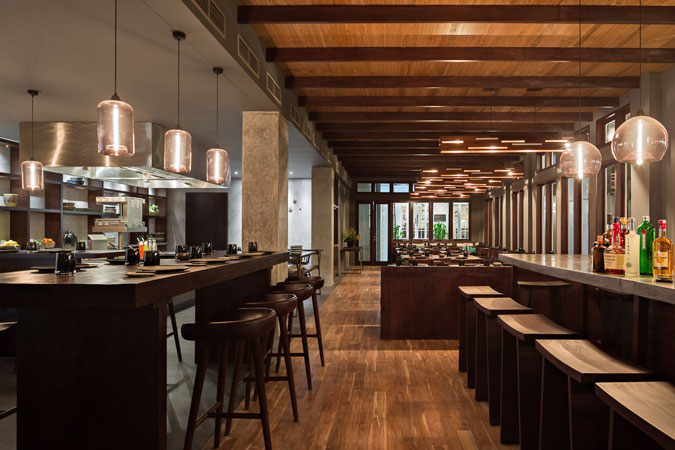 Most of these glamorous dining establishments are found along the popular Jalan Laksmana main route while others are in Petitenget and Batubeling areas. Guests enjoy awe-inspiring sunsets and spacious beachfront opening out to the breathtaking sea.
Restaurants in Seminyak
If you are visiting the beach city, below are some top restaurants in Seminyak you should go:
Plantation Grill: This pristine restaurant is located at Double Six Luxury Hotel and Double Six Beach no.66, Robert Marchetti. The world-renowned Bindi chef gives you innovative dining options in the most glamorous settings.
Mejekawi by Ku De Ta: located at Jalan Kayu Aya No. 9, Seminyak, this restaurant boasts immaculate beachfront settings with three world-class chefs, Phillip Davenport, Ben Cross and Will Goldfarb, preparing amazing cuisines.
Sarong Restaurant: This exciting dining spot is located at the Jalan Petitenget No. 19X, Kerobokan and offers an ambient romantic setting for dinners. Will Meyrick's, the chef-cum-owner, is passionate about Asian cuisines and guests keep returning for more.
Settimo Cielo at The Layar: The 7th Heaven is one of the most popular Italian restaurants in Bali. The contemporary décor creates an irresistible allure for diners with bright pink and green throughout the rooms.
Jemme Restaurant Bali: Located at the Jalan Raya Petitenget 125, Seminyak, this restaurant uses locally sourced ingredients and the glamorous interior setting is a major attraction to customers. It offers a unique dining experience.
Zibiru Restaurant in Bali: The restaurant is located in Jalan Drupadi 7, Seminyak and is one of the best hidden gems in Seminyak. It is ideal for alfresco dining experiences and romantic moments when you are in the area. The soothing sound of the live band is the best way to wrap up a busy day of exploring the island.
Teatro Gastroteque in Bali: Located at Jalan Kayu Aya, close to Seminyak Square, the Teatro is one of the most popular restaurants in the area. It is aptly located at the famous Eat Street, though it is removed from the busy neighborhood to give a serene dining environment.
Apart from the list above, our very own restaurant – Urchin brings you the best brunch and happy hour in this proximity too. Experience the Semniyak of Bali in our unique boutique hotel and our relaxing dining room.