Seminyak has garnered a reputation for itself as a world-class shopping haven. Here, you'll never fall short of internationally renowned restaurants, bars, beach resorts, clubs, spas and shopping outlets. Due to its fantastic location and myriad of conveniences, it is no wonder that Seminyak has become one of the most popular tourist destinations in Bali. If you've never thoroughly indulged in the bliss that can only be found in this once quiet beachside town, here's a quick round-up of what to expect while shopping in Seminyak: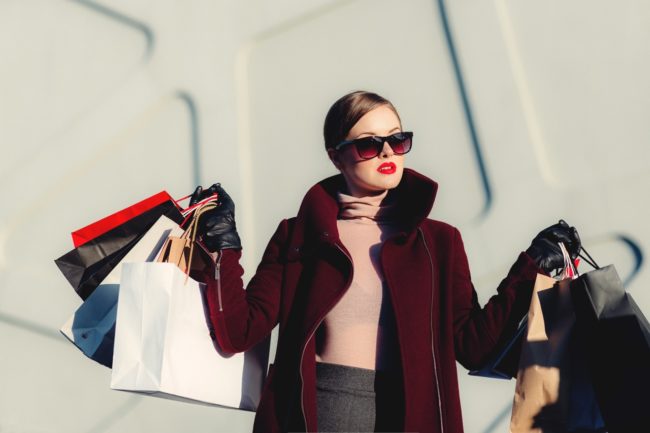 The Seminyak Village – Seminyak's newest, most modern and upscale destination in the heart of the area is also known as the first proper shopping mall to open its doors for high-end shopping in Seminyak. This fully air-conditioned mall offers discerning shoppers a variety of stylish and fashionable choices via local and international galleries and designer boutiques that are spread across two storeys. Guests can also find nail and hair salons, beauty counters, a spa and chic restaurants catering to those looking for an elevated sensory experience.
500m from The Colony Hotel, 5 min walking distance
Biasa Bali – A renowned designer label based in Bali. When shopping in Seminyak for clothing, you can find a rich collection of clothes for both men and women here that are made using top quality cotton, linen and silk. In addition to clothing that is perfect for the tropics, you can also find a variety of accessories to match including handbags, belts, scarves and shawls that incorporate out of the ordinary designs with a light and easy feel.
2,5km from The Colony Hotel, 10 min ride with taxi
Nyaman Gallery – An intimate and cosy art space featuring fascinating exhibitions of paintings, photography, art décor and wearable items. Art lovers and connoisseurs can find a wide selection of excellent contemporary art created by local Balinese artists and emerging Indonesian artists as well as a collection of carefully chosen international talents. This gallery is perfect for an afternoon of browsing and appreciating art. Who knows, you might even bring home a few pieces of your own personal favourites!
2km from The Colony Hotel, 6 min ride with taxi
Kim Soo Home – Speaking of afternoon browsing, Kim Soo Home, a homeware store will also be worth the visit being so near to your accomadation at The Colony. It compliments the island's elements and is any interior designer's addiction. Its Bohemian living, its beach shack chic, its ethnic, its vintage, its contemporary, its BALI. If you're looking for some Bali tresures that you will want to have in your household forever, you've come to the right place.
Located right beside The Colony Hotel
Jemme Jewellery – The House of Jemme offers silver and gold jewellery that gleam with beautiful precious and semi-precious stones; part of its eclectic collection of jewellery pieces with exclusive selections for both men and women. Some designs are one-off creations, inspired by nature. When you've been bedazzled enough by these stunning pieces, do relax next door at Café Jemme with delicious coffee, tea or cocktails overlooking paddy field views.
1,5km from The Colony Hotel, 4 min ride with taxi
Tulola Jewellery – This New York born Balinese designer offers gold and silver pieces designed in the combination of contemporary and traditional designs. Here, jewellery lovers can find unique, one-off pieces including necklaces, rings, pendants and brooches that reflect the designer's heritage in designs that reflect the perfect combination of East and West. All produced in the traditional methods, Tulola Jewellery are also studded with precious and semi-precious stones for a tasteful finish.
1km from The Colony Hotel, 4 min ride with taxi
Bali Boat Shed – Located between the famous Sea Circus restaurant, Bali Boat Shed is a concept store show casing some of Bali's best brands. This retail store offers a unique shopping experience for all genders with a good mix of high end-apparel. This boutique is easy to find with its colorful and eyecatching exterior. Quite an Insta worthy place as well if you're looking to achieve Island aesthetics for your feed!
90m from The Colony Hotel, 1 min walking distance
Drifter Surf Shop – If you're visiting the island to catch some waves, then your trip to Bali is not complete without shopping in Seminyak for some surfing gear and local merchandise. Here you will find surfing apparel, boards and even have a cafe for you to rest your feet while admiring art that are all about surf culture; honoring the legends of the past who have laid surfing foundations and given many people inspiration. Drifter is a place to chill and appreciate clothing, the large library of selected books, the artwork, the surfboards, and their freshly ground espresso.
650m from The Colony Hotel, 8 min walking distance
Blue Glue Bikinis – This store specialises in women's swimwear that emphasises in comfort and style, thanks to its innovation-driven design process. The brand has been in operation since the year 1989 where it started in France and was later launched in Bali in 2004. This is definitely the place to be to find excellent quality bikinis of all kinds that are handmade from quality fabrics with great craftsmanship.
2,5km from The Colony Hotel, 10 min ride with taxi
Seminyak Square – The more laid-back neighbour to Seminyak Village, Seminyak Square is home to several shops, restaurants, bars and cafes and is the ideal layover during your shopping in Seminyak afternoon if you're looking for something convenient and relaxed. In the weekends, there is a large open-air market selling traditional Balinese souvenirs as well as island-style accessories and clothing at a bargain!
450m from The Colony Hotel, 5 min walking distance
Seminyak is a true shopper's paradise. You can find almost everything here, which means that you won't need to travel far to other parts of Bali in order to tick off your entire shopping list. From great gifts for those you've left at home, to homeware, clothing, arts and handicrafts, there are a deluge of upmarket shops with fixed prices, others where you can bargain, markets where haggling is almost mandatory, and supermarkets for all your daily needs. So what are you waiting for? Stay with us, The Colony Hotel for modern convenience and luxury with a touch of classic nostalgia. For more information, do contact us on special rates and promotions. We would be more than happy to assist you make your trip to Seminyak a great one!