Bali is renowned for its rich heritage. The Balinese still stay true to their culture and this is reflected in the myriad rituals and ceremonies held throughout the year. If you are planning to visit Bali, it is important to have an idea of the main ceremonies in order to adhere to the rules or take part if possible. The most important ceremony for the Balinese Hindu is Galungan, a feast marked every 210 days and celebrated over a 10-day period.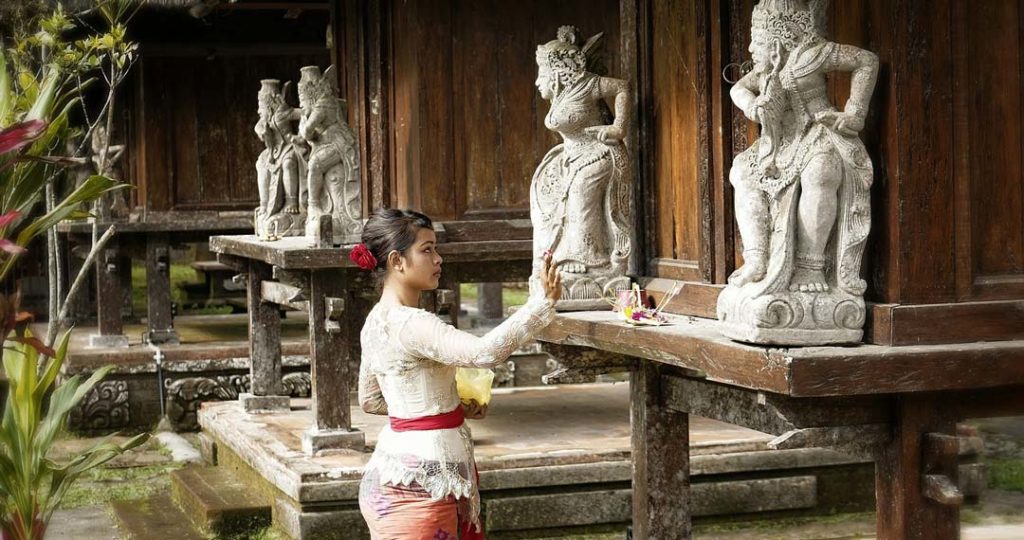 Understanding Galungan
Galungan is translated to mean 'when Dharma is winning'. It is a sacred ceremony that marks the time when ancestors are believed to visit earth. During this period, the Balinese Hindu focus on the importance of living life based on dharma.
It is also understood as earth's celebration over the triumph of dharma over adharma. It is for this reason that every homestead is decorated with umbul-umbul, a colorful flag hoisted on a bamboo pole. During these celebrations, schools and businesses come to a close and all attention shifts to activities that are associated with Gulang. The ceremonies are marked by giving offerings of foods and flowers.
Preparations for Galungan
Preparations for Galungan start early and this shows the importance of this holiday. Tumpek Uduh, for instance, is the start of preparations 25 days before the actual ceremonies. Penyekeban is marked three days before the ceremony as a time for covering up where bananas are covered up in large pots to speed up ripening.
Penyajahan is marked 2 days to Galungan and it is a time for introspection when people bake Balinese cakes known as jaja to be used as offerings. They are also eaten during the ceremony. For visitors, this is a good time to try the delicious cakes as they are readily available in the markets.
Penampahan is marked on the day before Galungan and it is a slaughter day when sacrificial animals are slaughtered. This is a perfect time to try out traditional Balinese dishes. The Ngelawang (dance of the Barong) is an exorcism ritual performed on this day. A barong, also known as the divine protector, visits homes and restores balance of evil and good.
Galungan day is dedicated to prayer, devotion and giving sacrifices. The day after the ceremony, families visit and see their friends and relatives.
For a visitor, there is so much to enjoy during these ceremonies; there is a glut of traditional foods and a dash of color that brings the island to life. However, you will also have to contend with closed businesses. For 2017, the Galungan falls on April 5 to 15 and November 1 to 11. Coming to Bali this period, The Colony Hotel's staff is happy to give you more information and direct you to where you can experience this ceremony. Contact us today to book your room.