Seminyak offers a live music scene for every taste. Whether you want to listen to the top 40 bands, enjoy some jazz, rhythm and blues, or discover the original local music, you will find it here.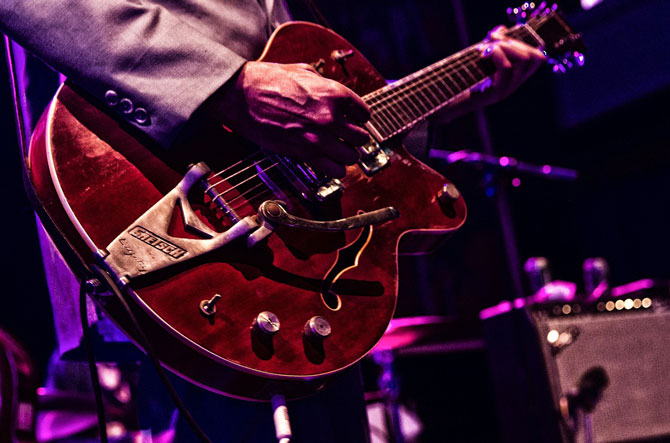 The beauty of Bali is that it attracts many talented artists and musicians from around the archipelago and all around the world. In this week's blog, you will find a curated list of recommendations to enjoy live music in Seminyak.
Located at the beachfront, this venue is one of the most famous places to enjoy live music in Seminyak. Attracting an upmarket crowd, this rooftop bar is the place to be for an amazing sunset view while listening to local and international live jazz, blues, and funk bands.
They facilitate two different types of seating. One that will give you a spectacular seascape and one that features a beach style escape built with a wooden deck and a mini outdoor cinema.
2,4km from The Colony hotel, 11 min ride with taxi
Just behind the Double six rooftop bar, you will find Ryoshi – The house of jazz. Just as the name says, Ryoshi is home to a few of the most fantastic jazz bands in Bali. If you are in the mood for Japanese cuisine and a great musical atmosphere, don't miss out on Ryoshi! It features great classics and modern style jazz. Bands who play here vary from talented local, international, and travelling musicians. Sounds like music to your ears? Join the community to enjoy amazing jazz performances every Monday, Wednesday and Friday.
3,4km from The Colony hotel, 20 min ride with taxi
Zappas
Live music in Seminyak doesn't limit to jazz and blues. Head down to Zappas for a change and listen to exciting top 40 bands playing live music seven nights a week. It is a friendly and social venue with mixed local and foreign clientele. If you're lucky, you may even find the owner playing live on the piano!
600m from The Colony hotel, 8 min walking distance
Zibiru is an amazing hidden gem nestled in the very heart of Seminyak. If you're up for feel good vibes accompanied by delectable and authentic Italian cuisine and tasteful music, you're in the right place. Zibiru is a beautiful venue to enjoy live music in Seminyak.
The cozy restaurant has a little bit of everything to suit everybody's mood for the evening. From a romantic, intimate dinner for two to a get together party, Zibiru is glowing with a great atmosphere. Have a peek of their events for more detailed information about the performing acts. Live jazz is four nights a week: Wednesday, Thursday, Friday and Saturday.
1,9km from The Colony hotel, 10 min ride with taxi
The Colony is a boutique hotel in Seminyak that's more than happy to organize your transportation or make reservations for you. There will always be a music event going on in Seminyak catering to every taste. So don't hesitate to ask us for upcoming events and must-see live performances around the area.