Planning a Bali holiday? Then Seminyak is definitely the number one choice from which to explore. What used to be a quiet village with rice fields spanning as far as the eye can see Seminyak has developed at an astonishing rate, to what is now known as the up-market fashion and shopping capital of Bali. A trendy mecca, Seminyak is home to the most stylish and world-renowned villas, hotels, clubs, restaurants, boutiques, beach clubs and spas. Although originally its own separate district, Petitenget and Umalas can now also be considered as part of Seminyak as there are no distinct differences separating the three areas.
Now that you're seriously considering Seminyak as your next holiday destination, here are more great reasons that will convince you to choose Seminyak for your next visit to Bali:
Great location – Thanks to its central location and as the capital of everything trendy in Bali, staying in Seminyak would give you great access to everything that you could ever need. Located only 9km away from the airport, you'll arrive at your hotel or villa in less than 20-minutes or so, depending on traffic. Seminyak offers the most gilded and glamorous nightlife; many flock to internationally renowned beach clubs in the area to see and be seen. If you're looking for something edgier, then head to Kuta or Legian, which are only 10-minutes away by car, for a night in the pumping bars.Foodies would rejoice with the plethora of fine dining, semi fine dining and casual options available throughout Seminyak, Petitenget and Umalas. Venture north a little and you'll find the hip and happening hippy town of Canggu, which also happens to be a surfer's haven, thanks to its amazing waves and glistening sandy beaches.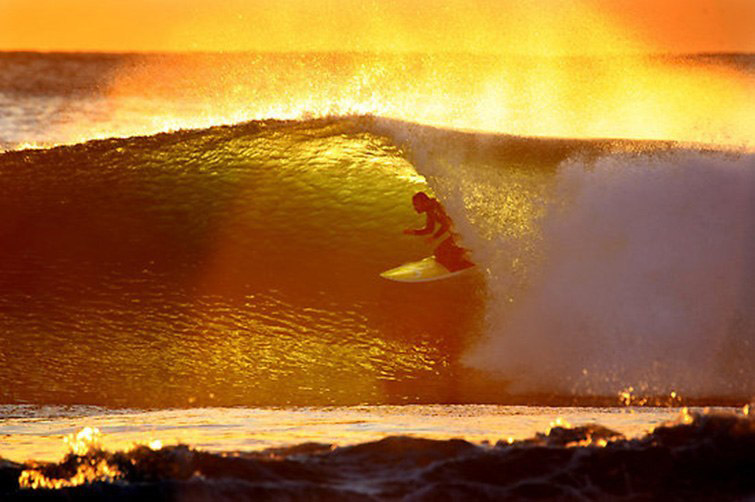 Surfing – Seminyak beach is great for tanning, relaxing and surfing. In April, the waves are at their best. The golden sands of Seminyak stretch out for miles before becoming Legian Beach and then Kuta Beach.It's good to know that the beaches of Kuta, Legian, Seminyak and Petitenget are actually all interconnected and if you walk far enough, you could reach all these towns just by strolling on the beach! Seminyak beach is surrounded by high-end resorts, restaurants and palm trees. Thanks to its calm waves, it is a favourite spot for families, especially during sun down.
Cafes – Seminyak is arguably home to the most number of restaurants in all of Bali. There are cuisines from all over the world, ranging from food trucks, quick bites, fine-dining, casual dining and even the much-beloved local Balinese warungs.If you are health-conscious, then you will enjoy dining here. There are plenty of trendy cafes offering delicious and guilt-free meals. A few signature restaurants headed by world-renowned Chefs also have their base here in Seminyak, and dining here would be a complete sensory experience that you won't soon forget.
Sunset at the beach – If you are at the beach at about six in the evening, you are bound to enjoy the most spectacular sunset you have ever seen. Take a stroll down the beach as you enjoy refreshing drinks, or hire a surfboard and go surfing.If you don't want to do any of that, stop at one of the many beach bars and relax on a sun lounger or a bean bag as you take in the setting sun. If you would like to see how the locals enjoy their evenings here in Bali, head to the beach on Sunday afternoons to see families enjoying some quality time on their day off.
Indonesian Cuisine – There are plenty of restaurants in Seminyak offering their very own interpretation of the Indonesian cuisine. Great for both locals and tourists, you could go for fine-dining or just enjoy it local style at the traditional warungs where the food are cheap and cooked fresh. Over the years, a few restaurants have garnered themselves as the icons of Seminyak including Gado Gado, Merah Putih and Sarong among others.
Excellent Accommodation – It goes without saying that Seminyak has the best collection of the region's finest hotels and resorts that you can stay at. Enjoy being pampered in limitless luxury, relax and unwind in sparkling infinity pools, rebalance and rejuvenate in world-class spas and dine in internationally renowned outlets as you seek to relax during your holiday.
Want to know more about the extremely popular and famed Seminyak? We would very happy to assist you. Contact us today for more info. We would be more than happy to help.