Whether or not you are visiting Bali for the first time, you probably have done thorough research on places to see and activities to experience in Bali – or particularly around Kuta, Legian and Seminyak, if you're staying at The Colony Hotel.
While most Bali travel articles provide you a list of cultural tours, shopping and restaurant recommendations (which are exciting too!) there are distinctive activities and places that involve exotic white sand, a salty breeze, and an ice cold beer.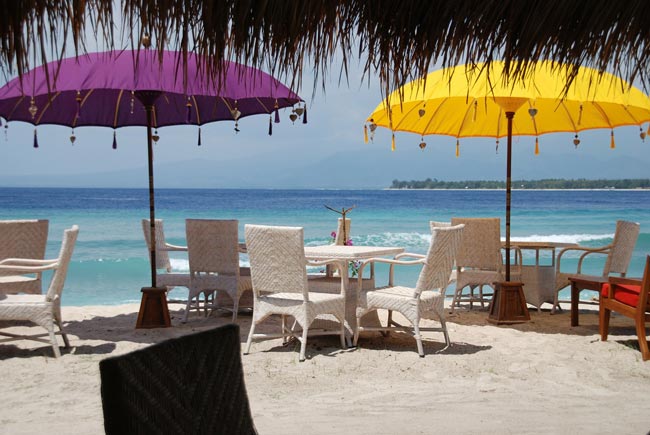 Seminyak Beach
Staying at The Colony Hotel will make you feel like you're constantly buzzing from staying in the heart of Seminyak. We feel this is then the perfect time to call for a sea side escape after you've done it all. Seminyak beach, or as the locals call it "pantai Seminyak" is a 7 minute taxi drive from The Colony Hotel. It is one of the most popular surf points in Bali with waves fit for everyone, from a complete beginner to a pro.
The seawater during dry seasons feels warmer and refreshing, suitable for a surfing adventure. Other than the waves, the sea, and the sun, Seminyak beach has local vendors selling souvenirs, refreshments, hand made jewelry, and if you're lucky enough, a popular traditional sea side snack: grilled corn cobs. The beach is supported by good access and is accessible from any direction.
1,5km from The Colony Hotel, 7 min ride with taxi
Petitenget beach
What's great about Petitenget beach is that its located right beside Seminyak beach. This beach is blessed by the breathtaking view of the sunset that creates a dreamy vibe covering the entire coastal area. Popular for the peaceful atmosphere flowing from the ocean, Petitenget beach is a form of escape from the busy and energetic evenings in Seminyak beach.
So if you're on a honeymoon and looking for some time alone while enjoying a panoramic view of the Indian ocean, Petitenget beach is perfect.
1,5km from The Colony Hotel, 7 min ride with taxi
Double Six beach
It may lean closer towards Legian but is without a doubt a sibling to Seminyak & Petitenget beach. Double Six is probably Bali's most fashionable and exclusive beach. You won't fail to look to dine by the sea as Double Six hosts a number of fine restaurants and boutiques. It is after sunset when the crowd starts to pour in.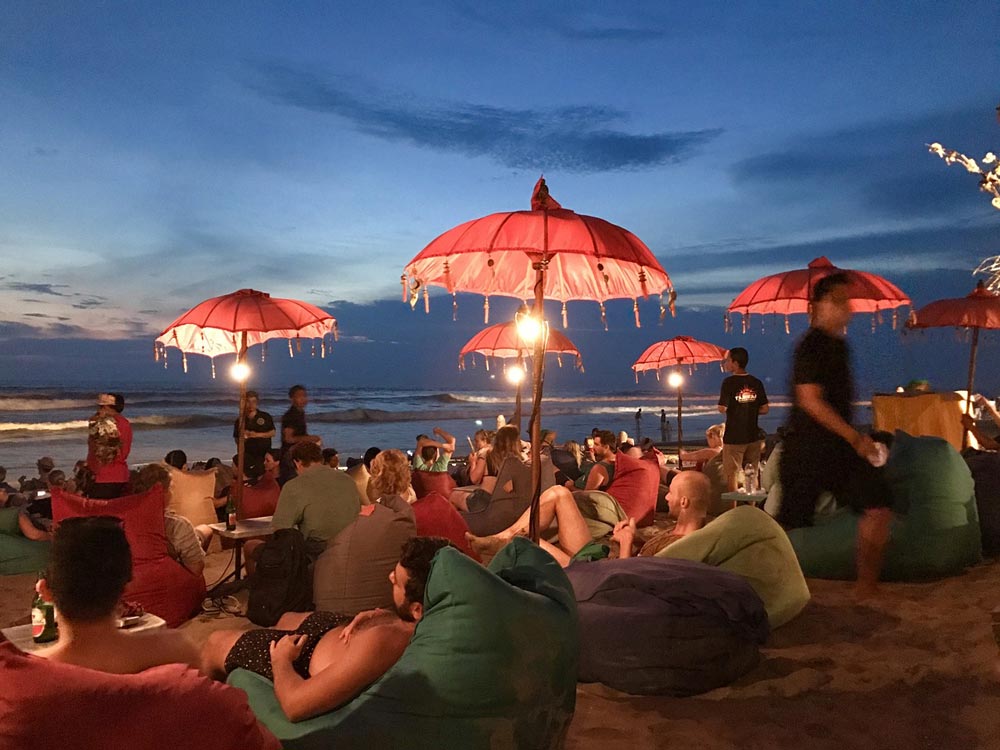 Entertainment venues such as La Plancha spread colorful parasols and bean bags for you to sit back and have a few Bintang's on before the real fun begins – you can choose to continue to Cocoon Beach Club to dance the night away!
2 km from The Colony Hotel, 10 min ride with taxi
If these beaches are on your list of places to go while you're in Bali, you're in luck! The Colony Hotel would be your No.1 choice of accommodation; it is located in the heart of Seminyak and within walking distance to all of your planned locations.
Contact us today for more information on special rates and promotions. We would be more than happy to assist you on your trip to Seminyak!